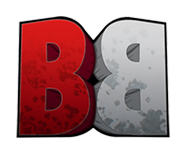 Welcome to BlocksBane Store!
Here you can purchase different ranks and items to help you out in-game.
Choose one of the category buttons above to browse the store.
Precautions:
Your username name is CaSe-SeNsItIVe

Time Taken:
You should receive your order within 30 minutes after you have logged on to the server. If an order takes longer than that, please contact us on discord.

Refund Policy:
After you have made a purchase, you cannot refund your order. If you dispute the payment you will be banned. We have all rights to take your rank/item away without a reason and/or ban you.
Support:
If you have any questions or concerns please open a support ticket on BlocksBane Discord server: https://discord.gg/4DcXtq9jSj
Top Customer This Year
Mystery_Galaxy
100.50 USD
Latest Purchases

DeVan0_0
1x 5 Epic Keys + 1 Free

CoriTheShadow
2x 5 Legendary Keys + 1 Free

CoriTheShadow
1x 5 Legendary Keys + 1 Free

CoriTheShadow
1x VIP